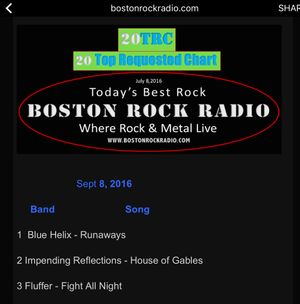 Number 3 after 5 months in the top 5 thanks to YOU!!!  
We have Thunderin' Joe Hayes up to complete speed on all things Fluffer, and he's bringing a sizzling bass energy to all of your favorite Fluffer Classics (after only 4 sessions)!!  See his pic below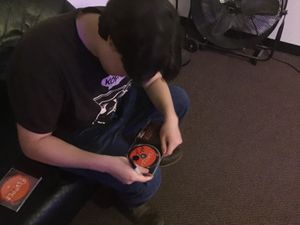 October JamSpace Radio hosted by Fluffer features Jeff & Dale the finest Paranormal Investigative team from Portland. 7 hours locked in our 100 plus year old building led to great EVP's and Paranormal activity caught!! They were great and share some of their best EVP's on the radio show with some extra's being posted on our music page on this site.  Art for Santa Apocalypse CD nearing completion, and you can hear all mastered tracks right now on our Music page right this second!!